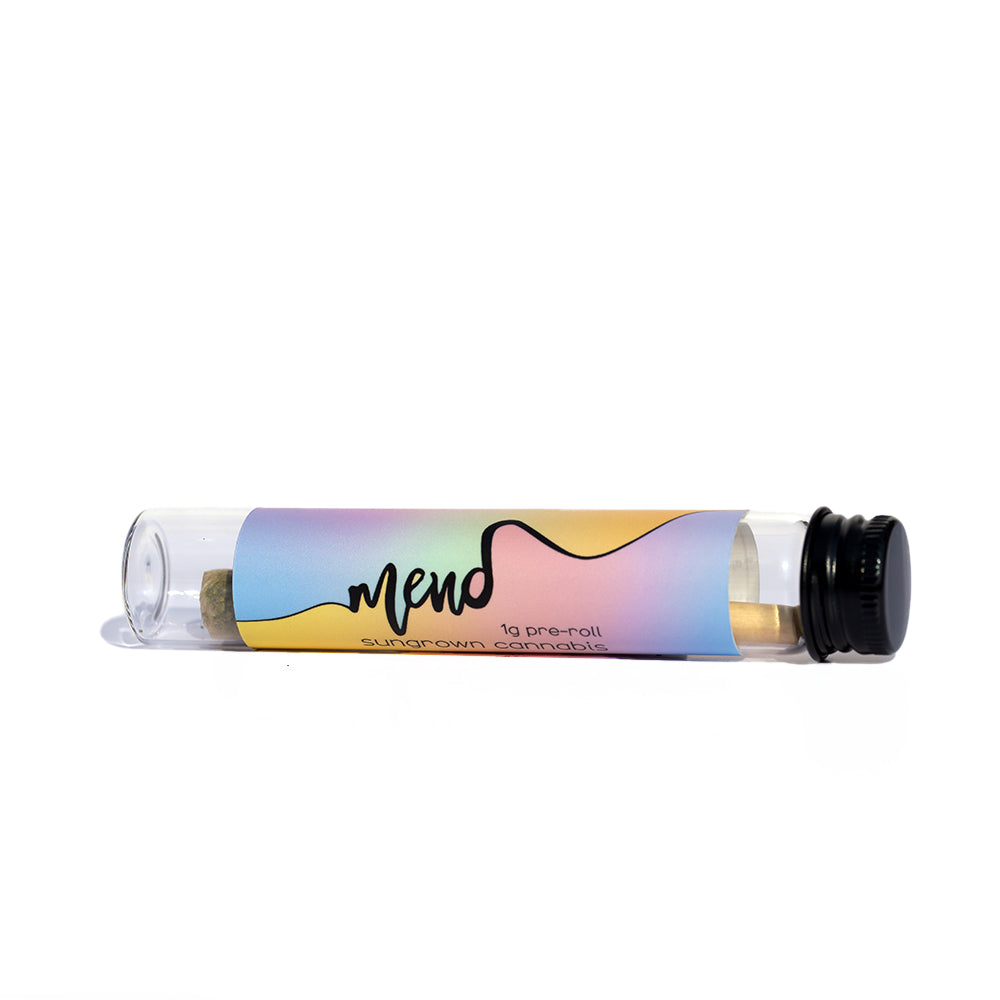 Pre Roll
The perfect grab and go companion.
Each pre roll is contains 1 gram of perfection.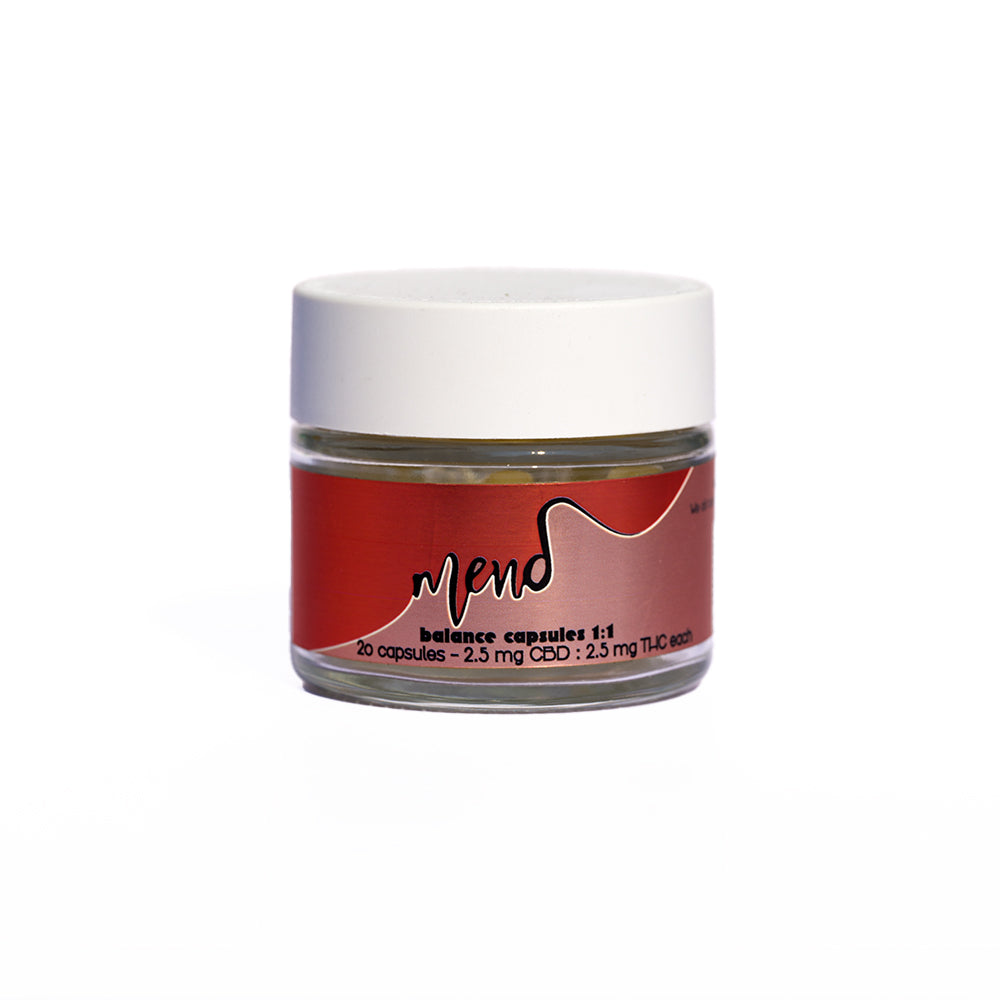 Balance Capsules
Dial in your dose with our 1:1 CBD to THC Balance Capsules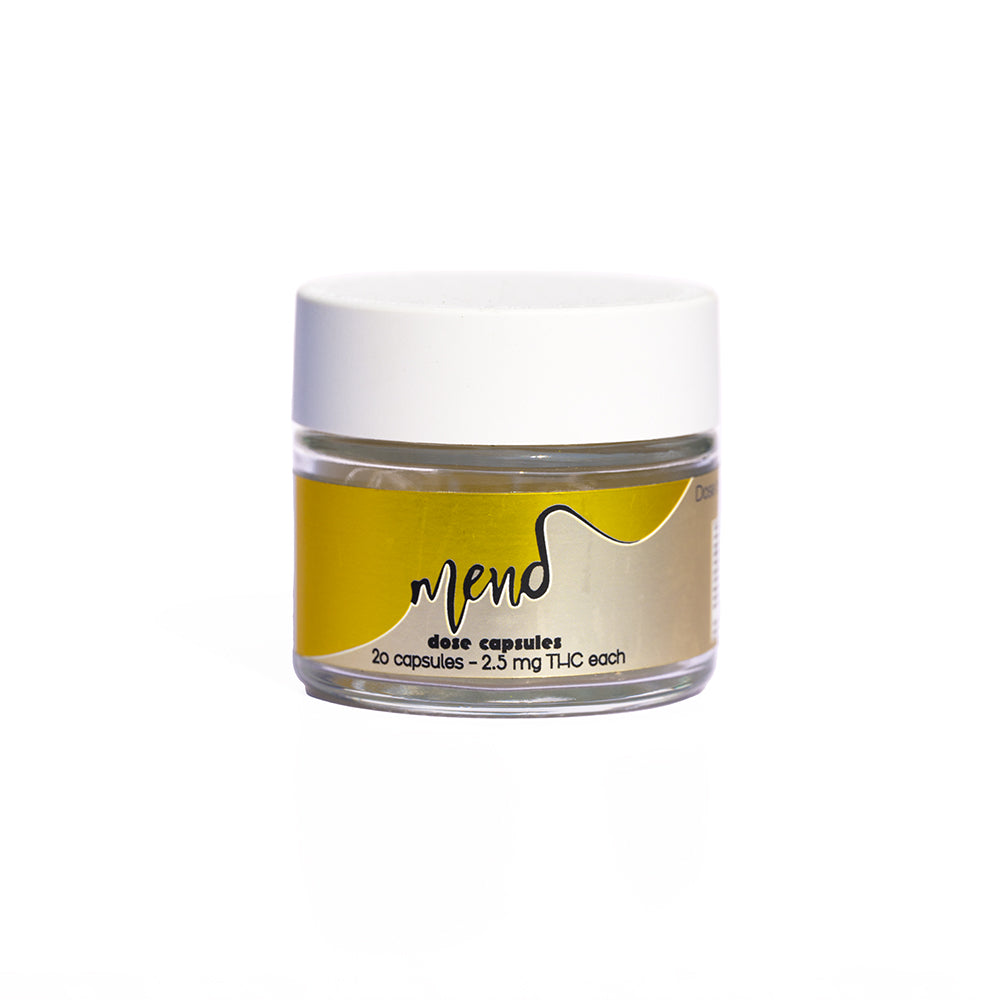 Dose Capsules
Our original low dose capsule, perfectly suited for all occasions.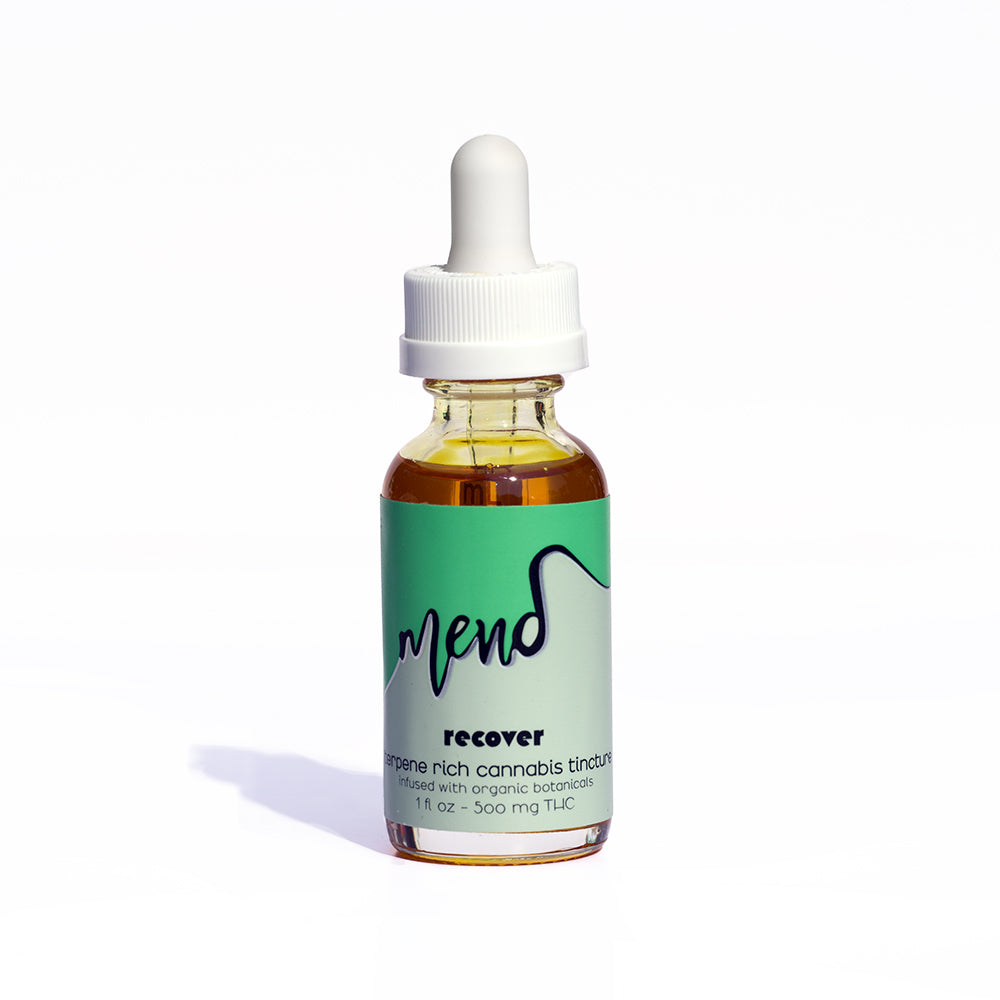 Recover
Our founder developed RECOVER to bounce back quickly from trail running in the Green Mountains. Organic turmeric and calendula blended with our estate grown CO2 cannabis oil eases tired bodies and minds. Get ready for your next adventure!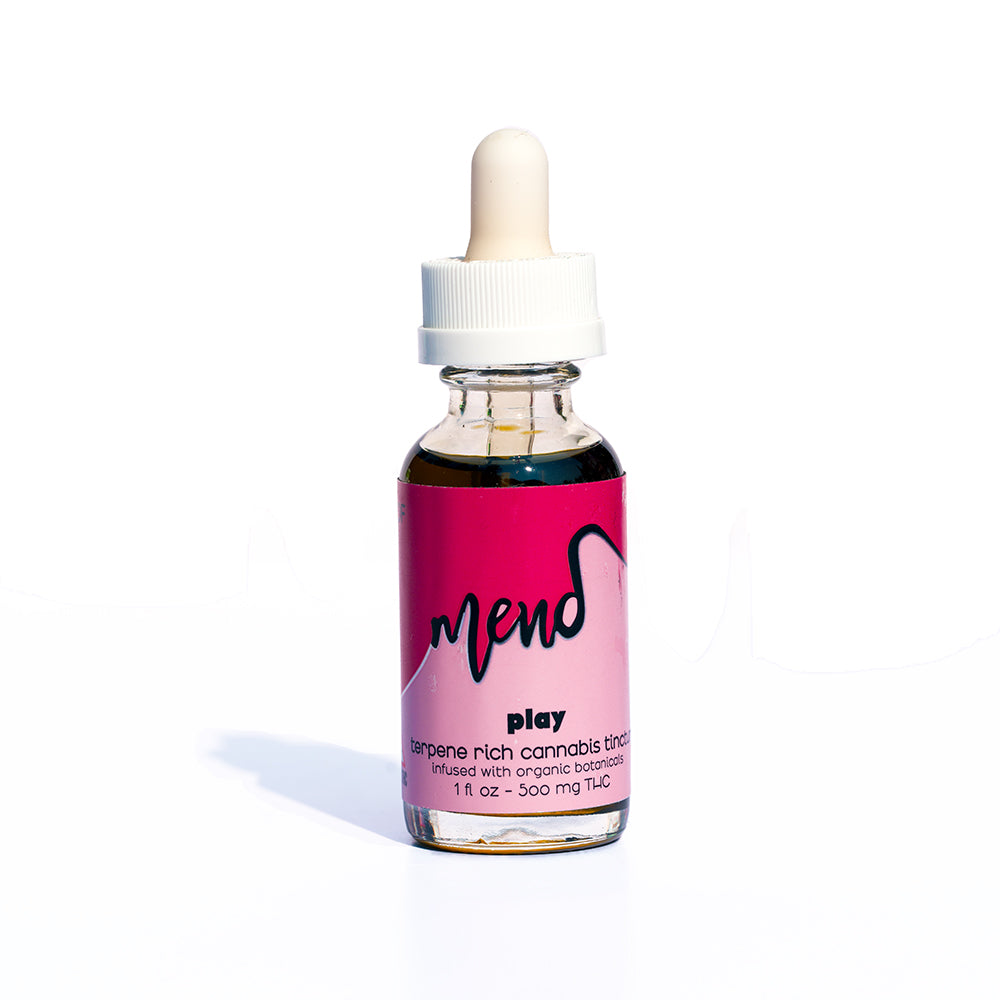 Play
We all need to PLAY a little bit more. Organic grown anise hyssop and tulsi basil meld with our estate grown sativa leaning CO2 cannabis oil in this flavorful herbal potion. Get out and go have some fun!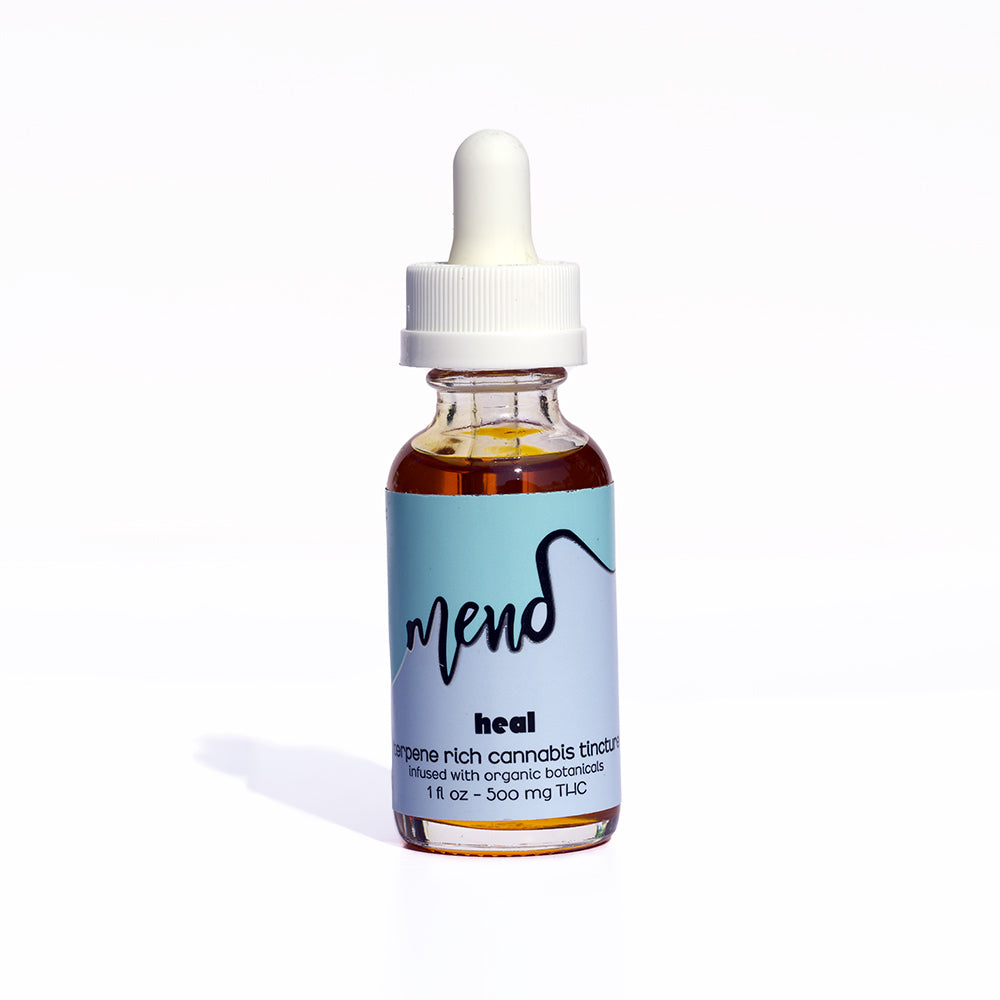 Heal
Infused with organic seabuckthorn and echinacea, this tincture is the perfect addition to your healing journey.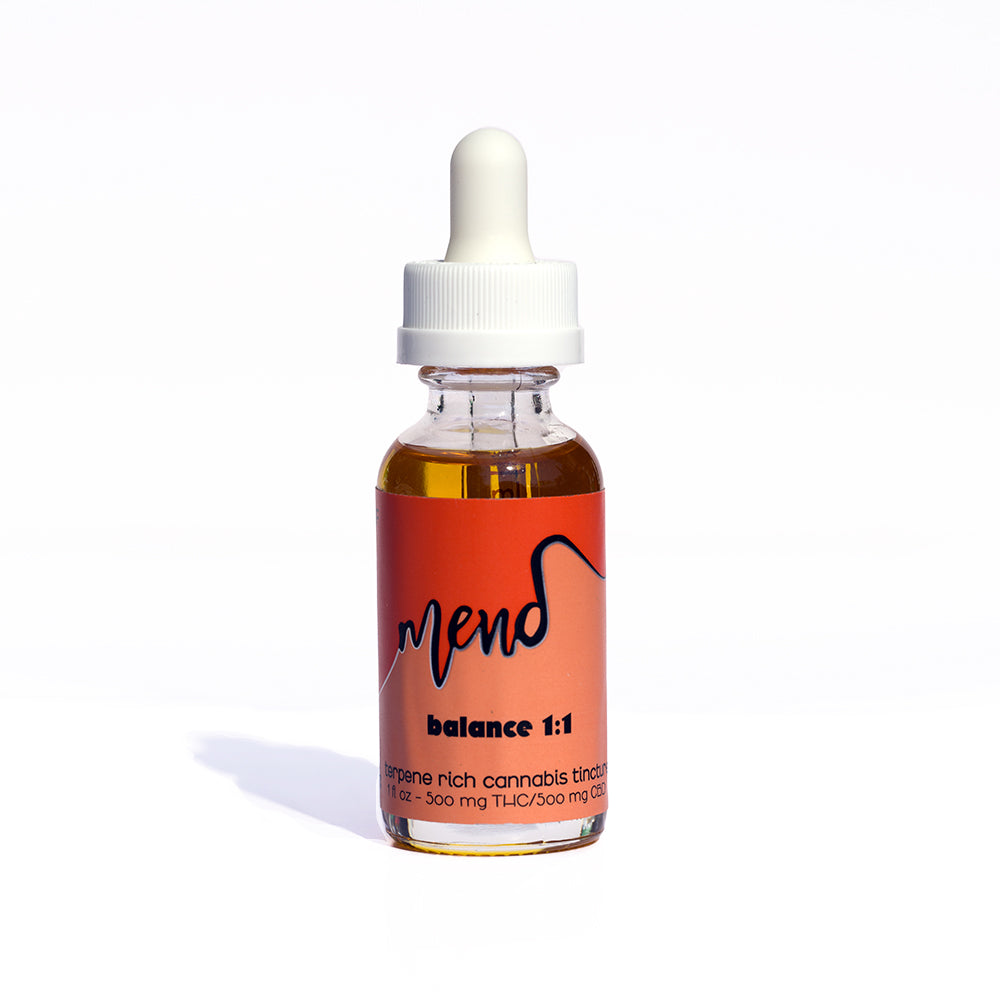 Balance
Our estate grown CO2 cannabis oil blended with our organic full spectrum CBD oil. Even out your ups and downs with our 1:1 house tincture. We all could use more BALANCE in our lives!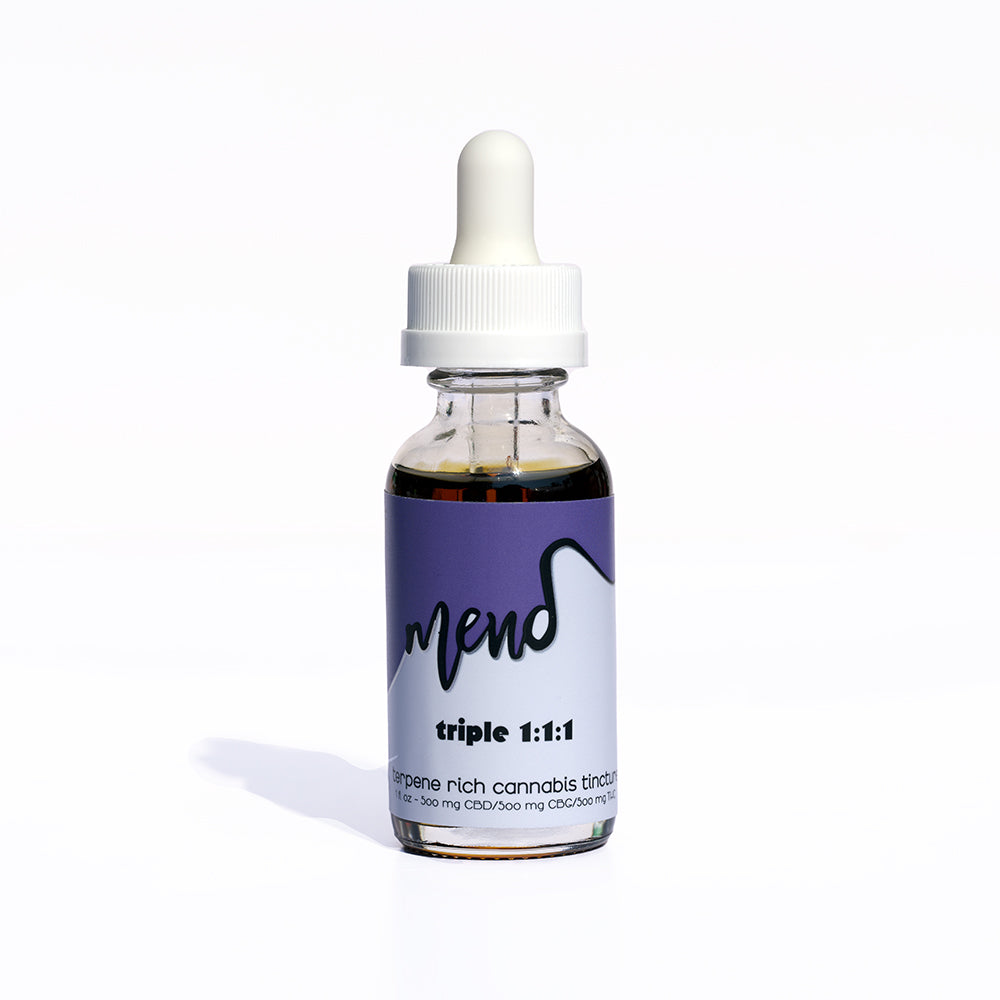 Triple
Carefully selected Mend hybrid cannabis strains and
Vermont hemp flower synergistically combine to form TRIPLE, a 1:1:1, with equal parts CBD, CBG, and THC. A trifecta of healing cannabis oils, organically grown, extracted, and blended with intention.
Dose
Our classic house blend of organically grown hybrid cannabis strains. Simple and powerful. Clean and pure. This tincture highlights the unparalleled quality of our sun grown Vermont cannabis flower.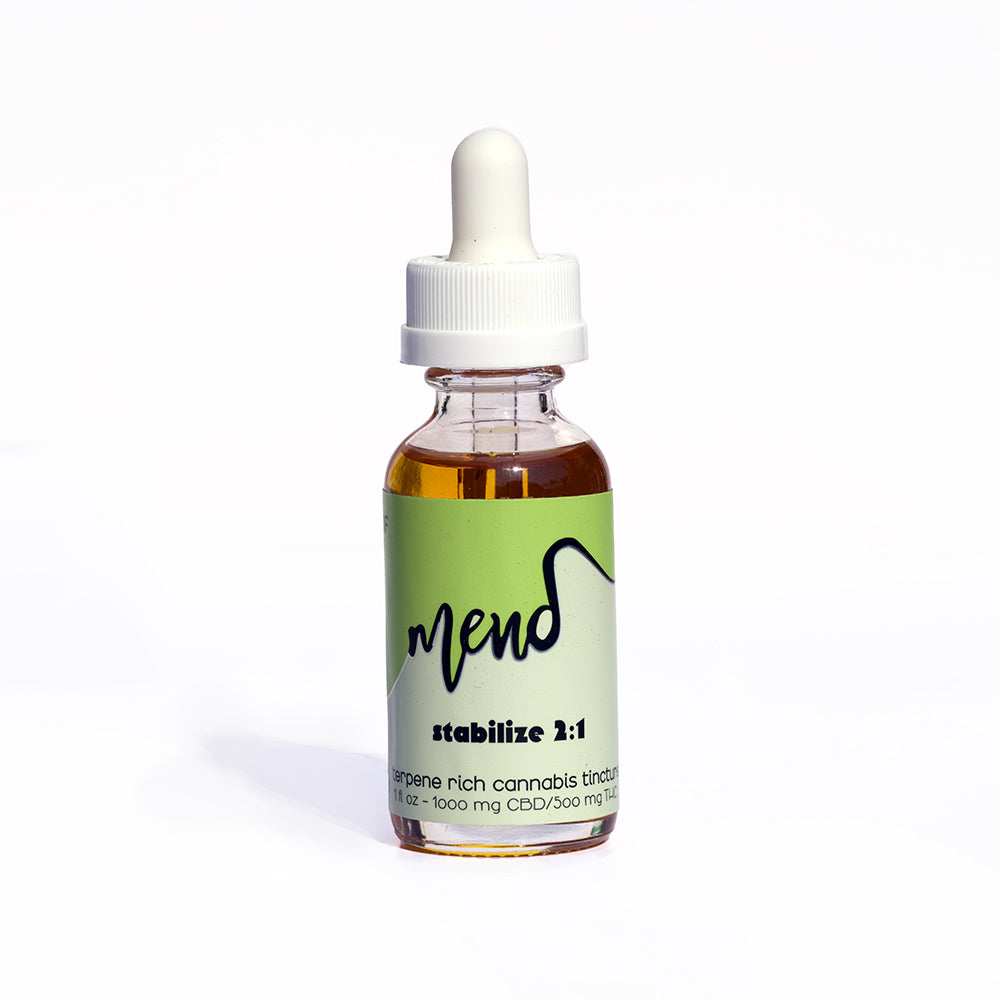 Stabilize
Premium hemp CO2 extract combined with hybrid
strains of Mend sungrown flower extract, STABILIZE is a powerful medicinal tincture we designed to support folks who prefer higher CBD : THC ratios. Stability is the foundation to health and vitality!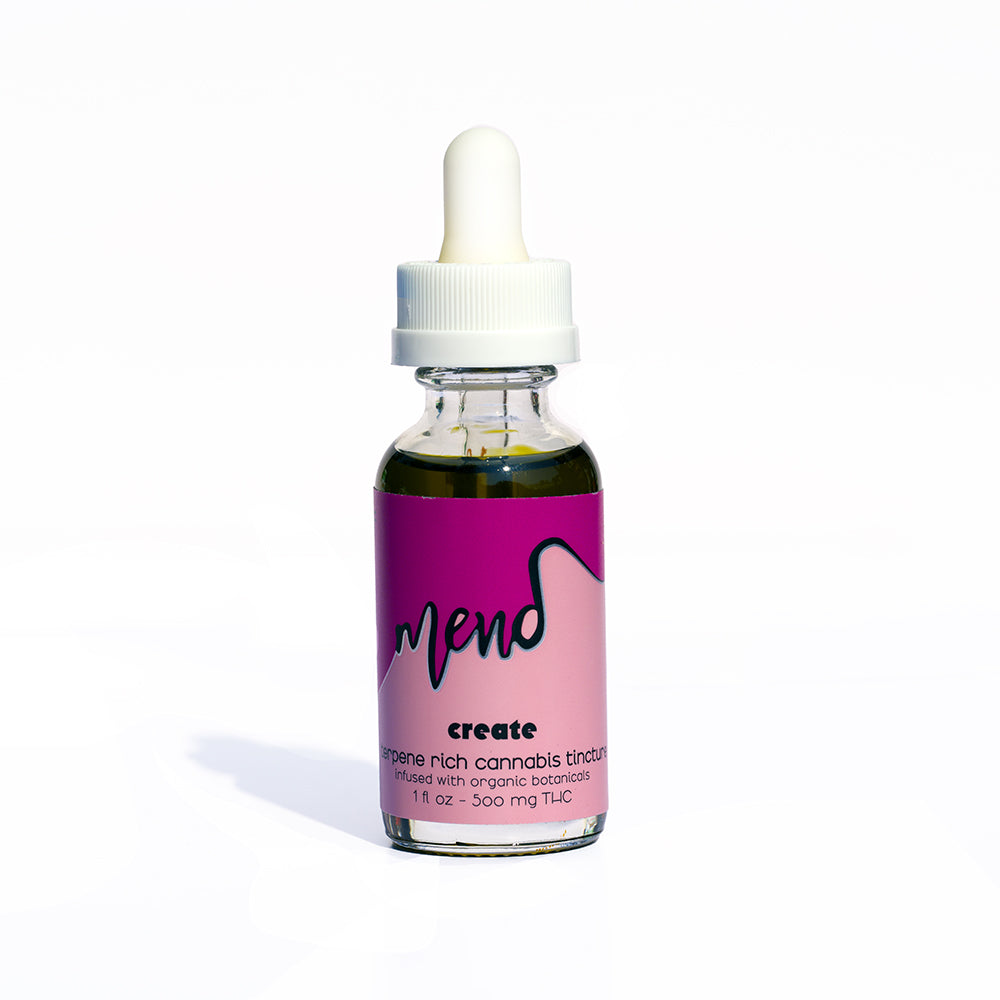 Create
CREATE is a fusion of organic ashwagandha, lemon balm, and our full spectrum sativa CO2 cannabis oil. Blended to inspire and motivate. Make something new!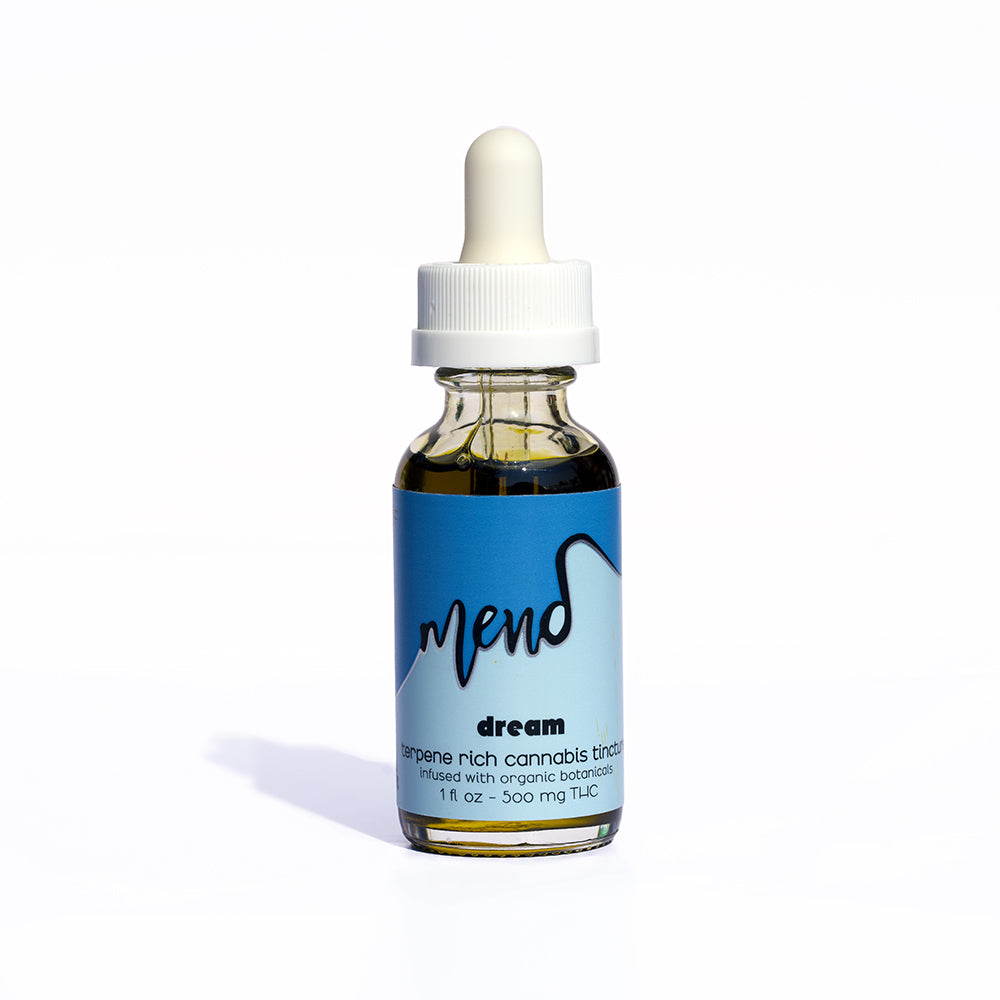 Dream
Drift off into a deep, heavy slumber with our indica leaning DREAM tincture. Our estate grown CO2 cannabis oil infuses with Vermont grown organic chamomile, California poppy, and skullcap in this intricate blend. If you can dream it, you can do it!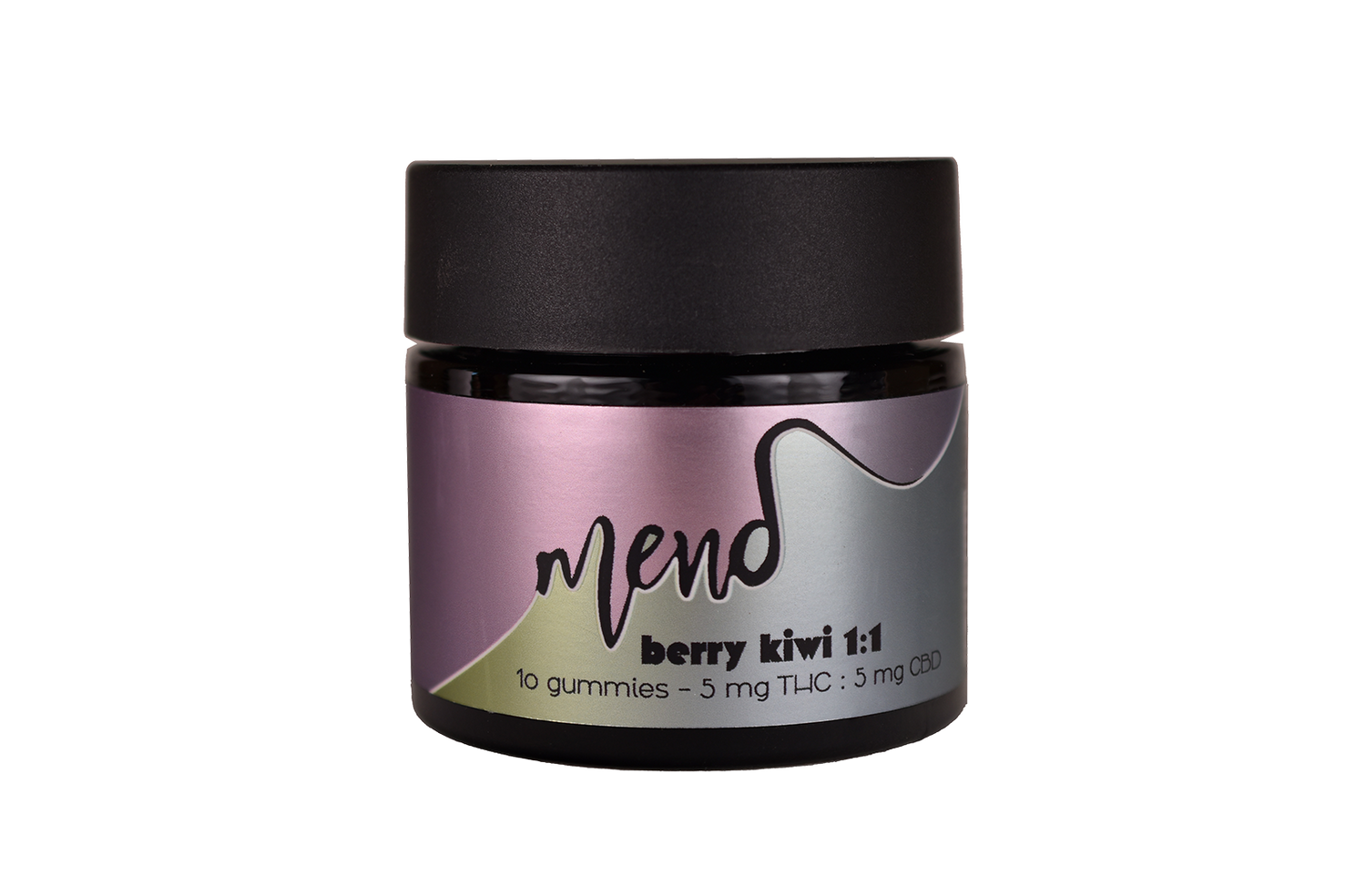 Berry Kiwi Gummies
This gummy contains a perfectly balanced ratio of 5 mg THC to 5 mg CBD in each gummy!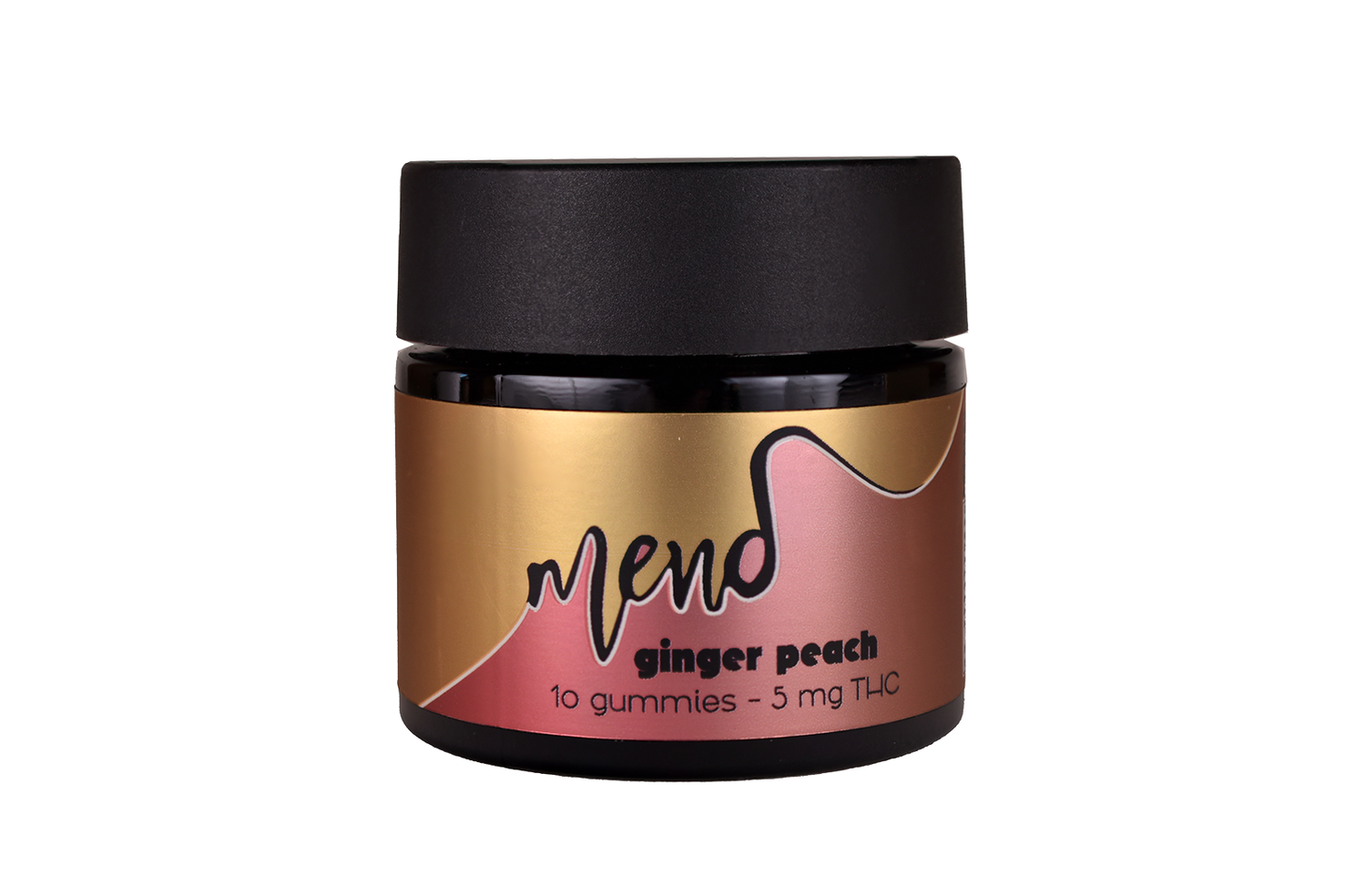 Ginger Peach Gummies
A Staff favorite, these tasty treats contain 5 mg THC per gummy.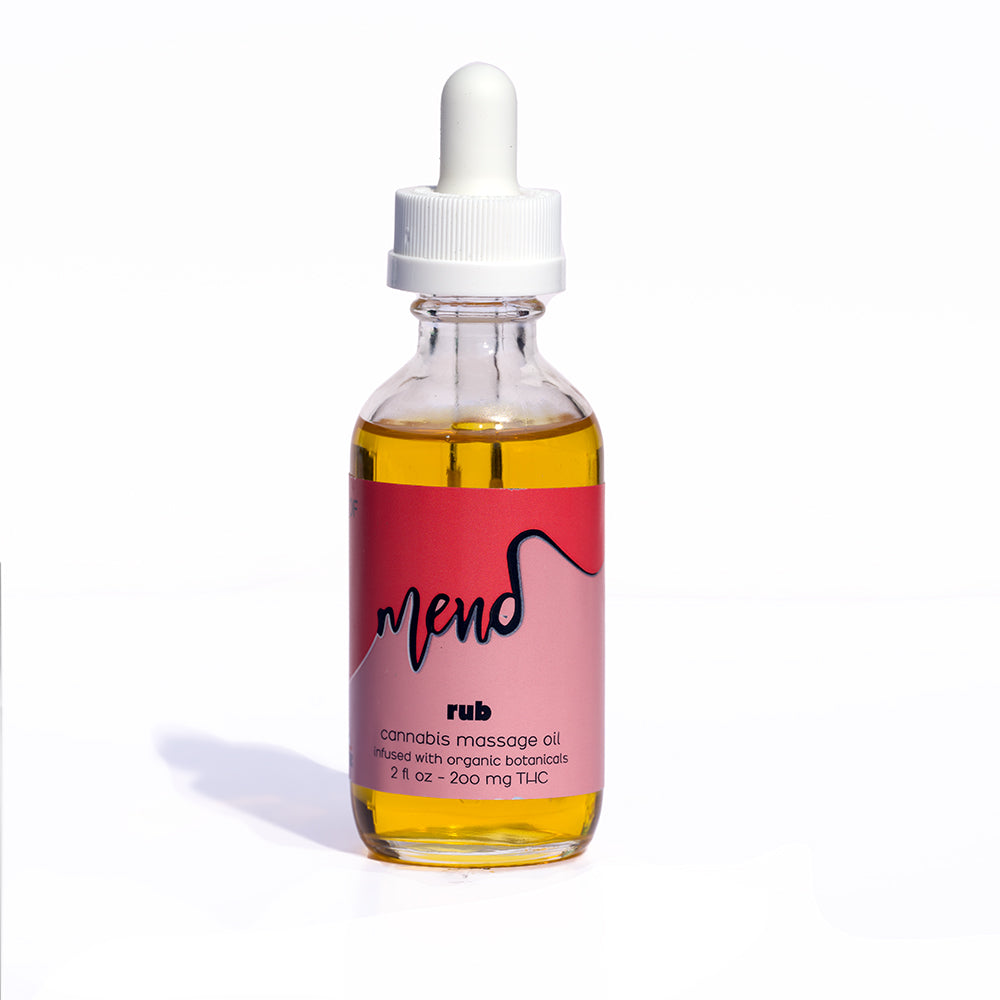 Indulge.
An arousing and healing fusion of Vermont grown organic chamomile blossoms, calendula, and rose blended with our house cannabis oil. Super safe for ingestion, time for a massage!
Rub...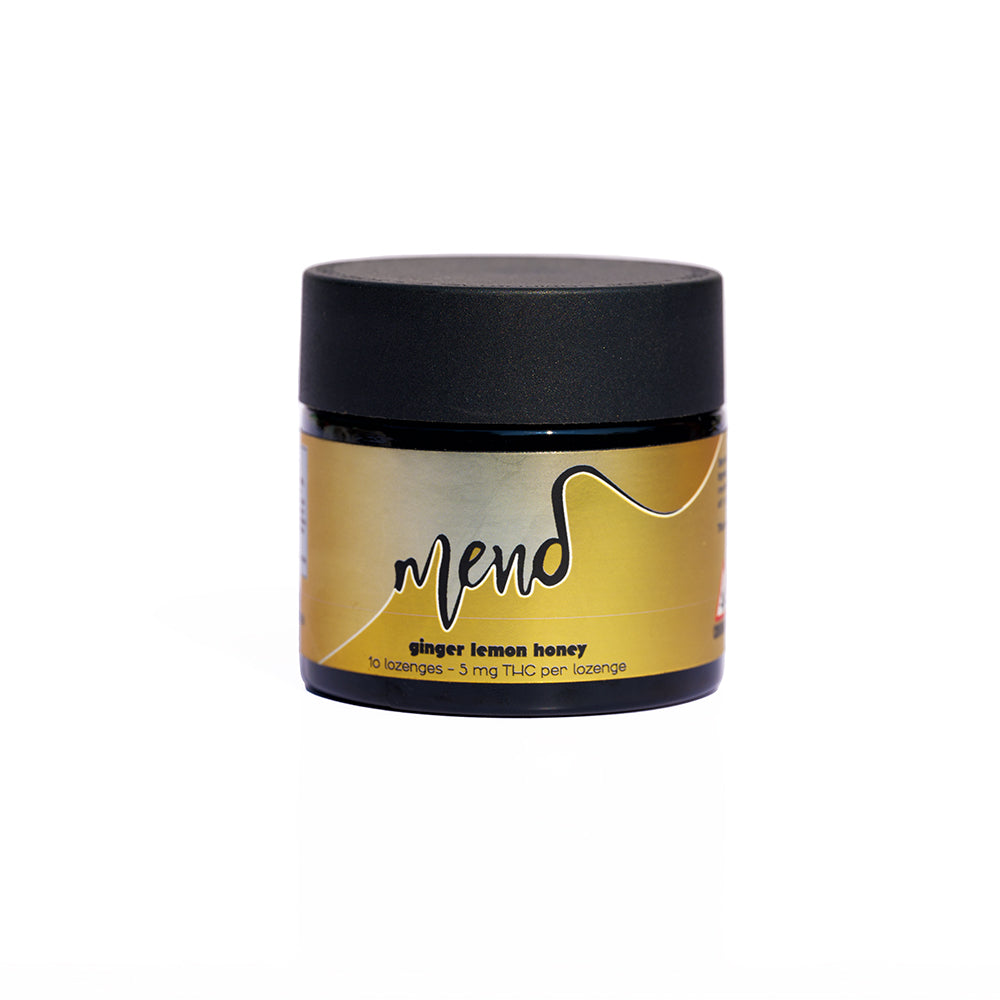 Lemon Ginger Lozenge
This is the perfect companion when your feeling under the weather. Relax and re-coop with our warming ginger, lemon and honey combo!